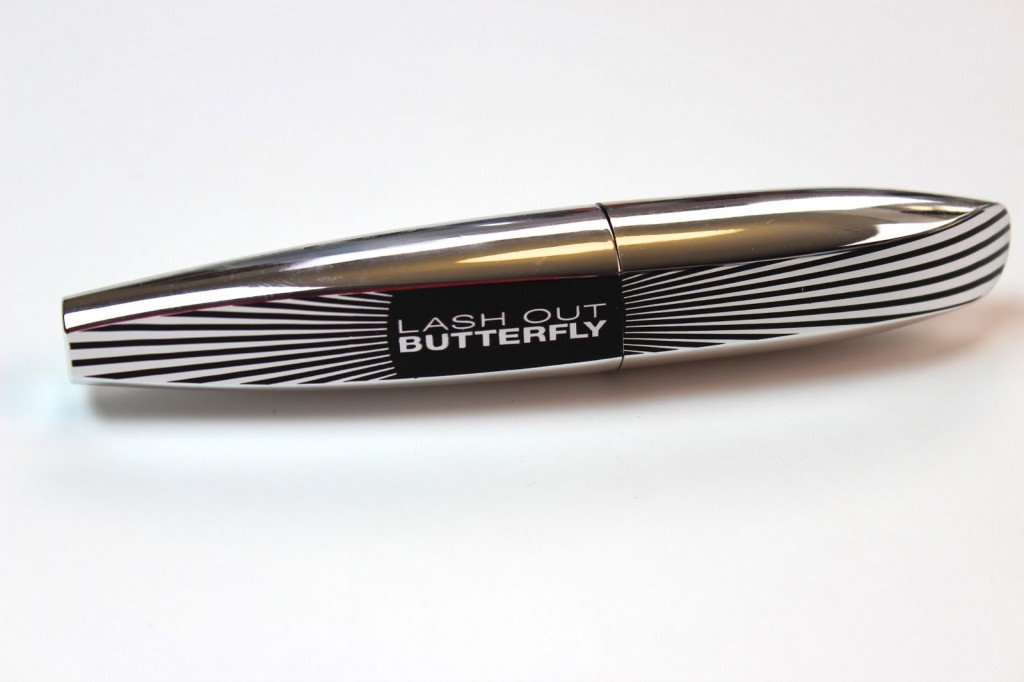 L'Oreal after a great 'The Volume Million Lashes' success is tried to keep up the momentum and has released a new mascara that is already no 1 in extending and curling lashes.
'The False Lash Wings' looks alike the previous mascara. It has very similar package and consistency. The formula is not sticky and it doesn't smudge. What differs, it the shape of the brush. The asymmetric wand is made of silicone and makes the application very easy. It grasps each lash and ensures root to tip coverage. The silicone bristles have different lenghth that can reach the very inner corner of the eye. The mascara comes in thre shades: purple, blue-black and extra-black for more dramatic look.
To achieve a great butterfly wings effect, it is best to apply a few coats. However, to achieve more natural look, cover lashes evenly once and it will be enough. When applied it goes on smoothly with no clumps and lashes are fanned out. Eyelashes appear much longer, separated and extremely curled. Due to the irregular shape of the wand, the best way to put it on is to start the brush at the base of lashes and slowly wiggle the wand back and forth while slowly sweeping them up. For butterfly effect, curl your lashes with an eyelash curlier only when when the mascara is dry.
The downside is that the product dries out after a couple of months after opening it. Additionally, there is no waterproof formula available. Any small amount of moisture will make the mascara run. Not the perfect choice for a day in a swimming pool nor for a tear squeezer with your best friend.
Overall, if you love long, voluminous, defined, lashes you should invest in 'The False Lash Wings' mascara. It will make your eyelashes flutter at a pretty low cost.