If you are the pride owner of long, curly hair this text is especially for you. To have healthy, shiny locks, it is important to follow a good hair care routine. How to make other women jealous of your voluminous curls?
Fist, washing hair with the sulphur- free and paraben-free shampoo is extremely important. It is gentle for your scalp and for the structure of your locks. There are also special cleansing products for wavy hair which enhance your curls while combating frizz and boosting shine on your hair. It is said that in order to minimalize the hair damage it is good to wash it once or twice a week. However, if you feel uncomfortable do not hesitate and wash your curls whenever you need to, so you always feel fresh.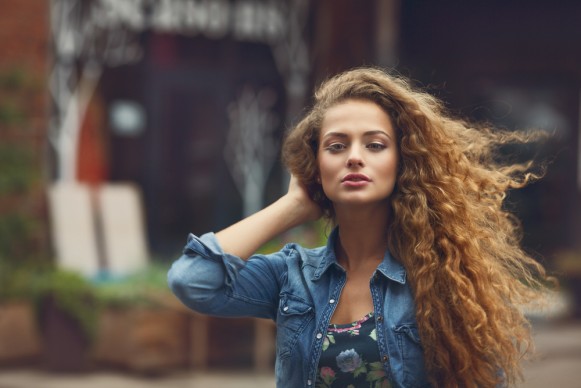 Remember to use a conditioner. Deep conditioning is the best you can do if you would like to have luxurious, natural curly hair. Many of us think that it is enough to apply a conditioner while we shower for a minute or two. To provide your hair with nutrients you need to develop a continuous routine of deep conditioning at least once a week. Your hair strives for moisture, and it is crucial to provide it in the best form. This way we minimalize tangling, shrinkage and breakage. It is widely known that frizzy hair is a result of a loss of moisture or damage. Products enriched with a natural oils help to rebuild the structure of your curls and make them less prone to low/ high temperature damage. Apply a hair mask or coconut oil your tresses for a few hours each week.
Detangle your locks with a wide-tooth brush and wrap it up in a microfiber towel or cotton t-shirt to prevent frizz. The last and the most important stage of hair care is letting it dry. Avoid standard blow dryers at all costs. They make hair fizzy and all over the place. Let it air-dry or if you are in a rush use a special diffuser attachment on your dryer, which defines your locks.
When your hair is dry, spray it with a shine mist, or rub a raindrop of coconut oil into each section to give it a healthy glow.