The perfectly drawn eyebrows shape our face and give it the right proportion. A beautician is a person who is very useful when our brows are neglected and needs a proper trimming. It is worth learning how to tame them and how to fill the empty gaps in our own bathroom. Who has so much time and money to visit the beauty salon every week? The brow shaping will be much easier with the new Rimmel pencil.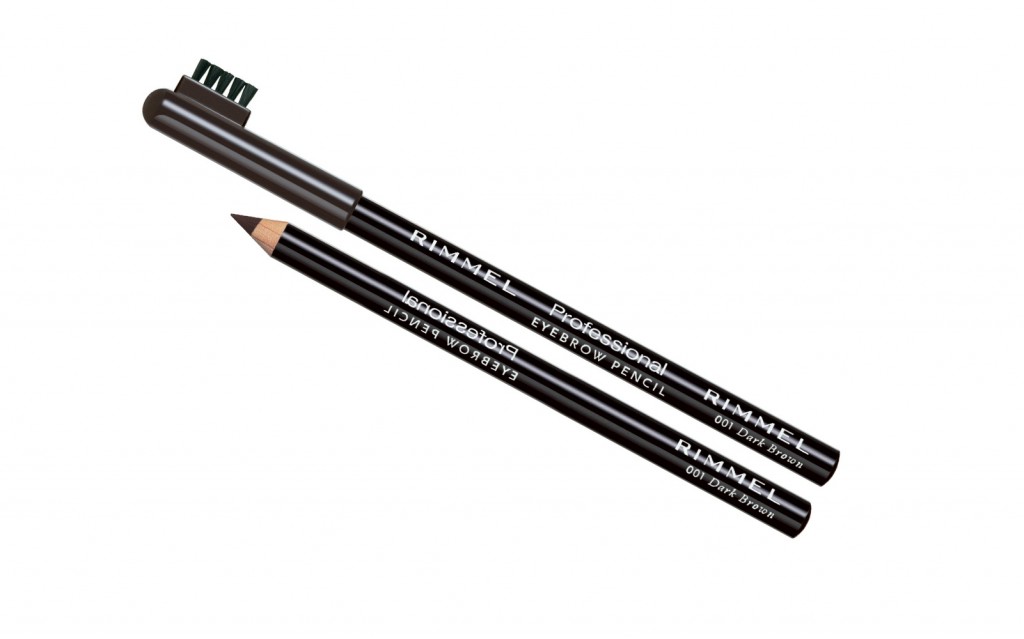 This useful pencil has a small brush attached to the lid. 'The Professional Eyebrow Pencil' comes in three shades: hazel, dark brown and black brown. The choice is fairly limited and many of you may not be able to find the right shade. There is nothing worse than having your arches too dark or too light. The brush is very useful to groom your browns, and the pencil itself is firm enough to deliver precise lines and and does not smear easily.
Although Rimmel claims that it is a long-lasting product, it fades after 5-6 hrs. from application and needs to be retouched. It is still better than most of the drugstore pencils. The product tone and the colour of your brows need to be exactly the same. Only this way we will achieve a natural, soft look. The pencil is available in any shop that sells Rimmel products. The price is very competitive and affordable. The pencil is easy to use and it allows you to build up the colour intensity depending what part of the brow you draw. If the shade is too light, you can draw another line to make it more defined.
The media are trying to present The Professional Eyebrow Pencil as an amazing, innovative beauty cosmetic. In fact , this is yet another standard brow pencil that has a small brush as a bonus.