Are you looking for a natural lip balm that be natural and that will make your lips hydrated for hours? Wouldn't you like your lipstick's scent last longer than a week since opening? If the answer is yes, the new EOS Lip Balm is for you. This is the best-selling and the most popular product of the Evolution of Smooth Company.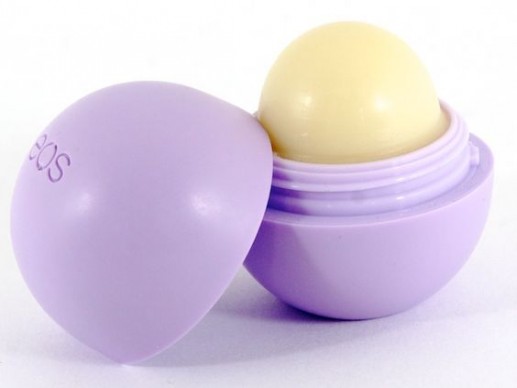 The balm is not a thing on the market. It has been available online for a couple of years. Women (and not only) love it for being very gentle for their lips. It is made in 99% of natural ingredients. You want find the smallest trace of Petrlatum, paraben, gluten, or phthalate in it. It contains Shea butter and it is rich in vitamin C and E. This combination results in our lips being amazingly supple and moisturized. The consistency is soft and it smoothes on clear. It is a perfect base for your regular lipstick or it can be worn on its own.
The choice of of flavours is wide and it makes customers very indecisive, as all smell divine. Each of them has either mint or fruit scent. The lip balm is housed in a nice, colourful egg shape case with the twist-off top. It is so small and portable that you will easily carry it around in your bag. Although it may seem small, once you screw off the cap there is quite a lot of the lip balm! Tis unique lip balm is very efficient and it will last even for a year, if used every day.
If your lips are chapped or split, there is no better deep moisturizer. It sooths irritated lips and cover them with a non-sticky, light wear protective layer. Everybody would expect that the price for this great, eco-friendly beauty product be high. To our surprise, the price is comparable to standard petroleum lip balms. There is no excuse not to get it. Give it a try and you will fall in love with it.