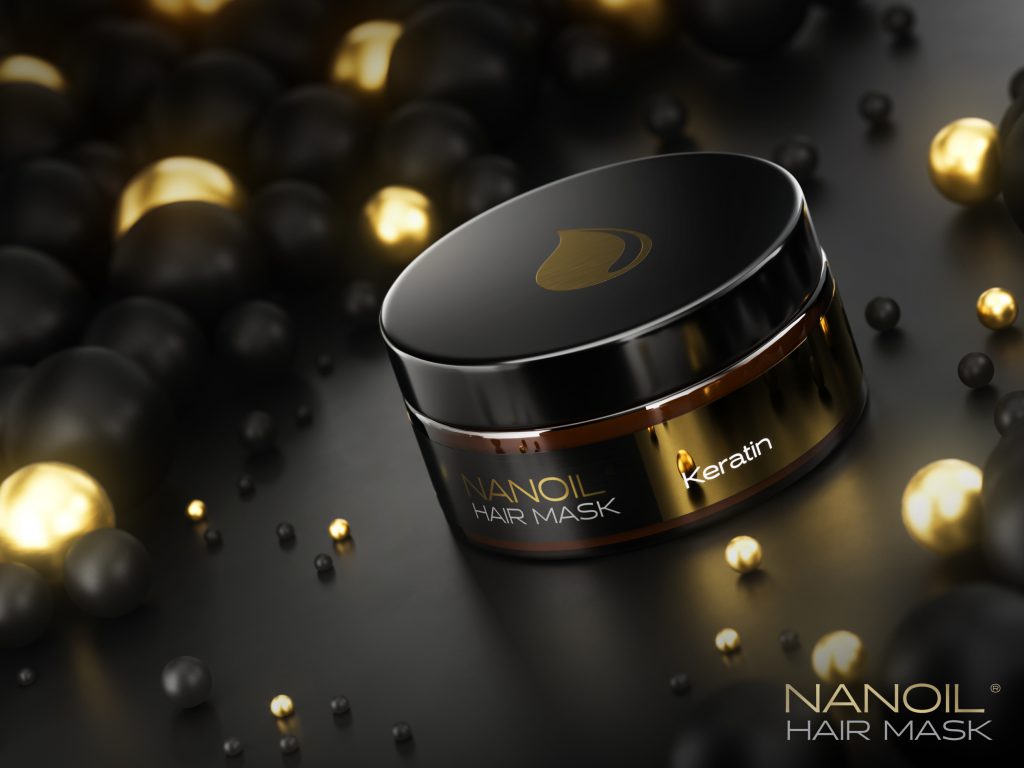 Hey!
In today's post, I'll tell you if highly popular beauty products are really worth the rave. Which one do I focus on this time?
Nanoil Keratin Hair Mask for damaged hair
It is quite new but has already won lots of fans. Bloggers and vloggers rave about the results they got with the mask, so now it's hard to get it. Nanoil sells out really fast. Does that mean it is the best repair mask for damaged hair?
I wanted to find out if all high opinions on Nanoil Keratin Hair Mask have anything to do with the truth. I placed an order, tried it, and…
… fell in love with the results! <3
I didn't expect I'd be writing a positive review. After all, the cosmetic market is filled up with keratin products, and not all of them are sure-fire options. I love 3 things about the keratin mask from Nanoil.
1. PRICE
Nanoil Keratin Hair Mask is good value for money. The mask isn't costly, it is much cheaper than some keratin products having worse effects. I know it for sure because I've tested many of them. The price is great for another reason: the mask lasts really long.
2. TEXTURE AND FRAGRANCE
When you take hold of this product, you'll love the fancy jar it comes in. However, I'm more interested in what's inside the jar. I fell in love with the smell of it… And it makes the hair smell lovely too. Nanoil Mask is creamy, lightweight, and easy to use.
3.  USE
Nanoil gets an extra point for making great hair treatments to use easily at home. You don't need to go to the salon to revive the hair. You just need to apply the Nanoil Keratin Hair Mask on washed hair, leave it in for 15 to 30 minutes, and wash it out.
What effect does Nanoil Keratin Hair Mask have?
What about the effect? Has it surprised me too? Does Nanoil Keratin Hair Mask really repair damaged hair?
Believe it or not, it's the best repair mask for damaged hair. It rebuilds the strands in just a few weeks (mine were much more resilient and stronger after only 2 weeks), but also keeps them healthy by preventing future damage.
The benefits I've observed:
stronger hair from roots to tips
smoothness, elasticity boost
easier brushing routine after washing
anti-frizz and anti-static effect
reduced breakage and splitting
softness, shine, better-looking hair
What is the mask made from?
Obviously, the mask works wonders thanks to theView Post ingredients it is rich in. Two major ones must be listed. The first one is hydrolyzed liquid keratin making the mask a terrific repair treatment. The other one is panthenol, known as provitamin B5 and famous for the hydrating effect.
Thanks to this duo, the Nanoil Mask effectively repairs, strengthens and beautifies hair, even if it's extremely damaged.
Nanoil Keratin Hair Mask: My Rating
Time for a summary. So you already know Nanoil Keratin has cool components and strengthens the hair effectively. You know it's lightweight, best-smelling, and easy to use. You know the price is really okay. So, it's time to give my rating. It's ten out of ten! I recommend it to anyone who's looking for a good hair mask at a competitive price. Nanoil won't let you down.
Let me know if you've already come across this mask!
Looking forward to your comments! <3