Do you like using high-end beauty products? Who doesn't. What they have in common is high price and the best ingredients possible. We love how classy and elegant those cosmetics look and we are sure that they are carefully tested to comply with the highest standards.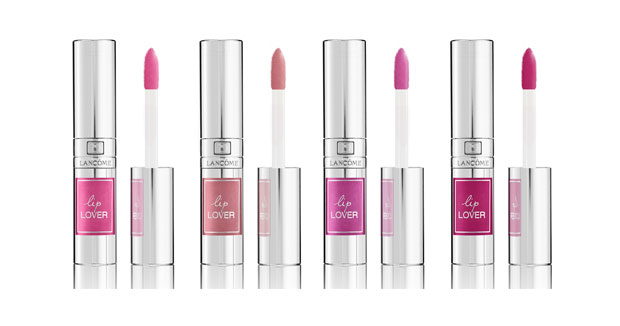 If you are looking to replace your almost gone lipstick, take a look at Lancôme's iconic the 'L'Absolu Rouge'. As we all know : lipstick is one of the best accessories that a woman can wear. Make sure that the one you are wearing is making you look stunning.
The lipstick is housed in an elegant, black case with a golden rose on the top of the lid. A huge variety of 31 rich colours will give you a chance to let your imagination run wild with impunity. Are you an animal party and like a bold look? The 'Aubergine Velvet' shade would be just perfect. Lancôme makes sure we are bound to find a colour for any occasion.
The consistency does not dry out lips or feather, which is a common complaint for longer-lasting formulas. Everybody who likes deep colours will be happy to know that 'L'Absolu Rouge' lipstick is pigment-packed and long-lasting. Dab some on before going to work, and you can expect to get a strong tint that stays all day. Lancôme has enriched each lipstick in a replenishing molecule called Pro-Xylane. This unique ingredient pampers colour making your skin soft at the same time. If you struggle with chapped lips, this lipstick will moisture them for hours. It works similar to the lip balm; you can apply it at nigh time, and you will wake up with spongy, hydrated lips. 'L'Absolu Rouge' lipstick is available in pretty much any beauty shop on the Lancôme counter. If you have a problem getting the right shade in drug store, visit the Lancôme official website to get it delivered.
With such a long list of positives, this lipstick just cannot be cheap. The price is adequate to the quality of the product. It is worth, however, to save some money to treat your lips with a bit of luxury.