We often underestimate the value of a good face premier. It is difficult to find a covering, matte and long-lasting foundation that will not cost an arm and a leg. That is why we should provide ourselves with a good make up base. Which is the best and at the same time affordable? Revlon the 'Photoready Perfecting Primer' is one of them.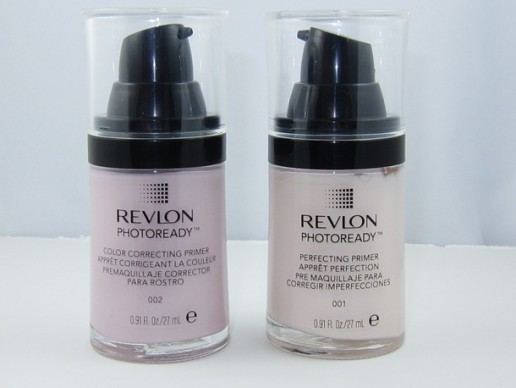 Revlon's beauty products are loved and valued by European women. There are usually durable and rich in colours. The recent bestseller the 'Colourstay' has been the most popular beauty product of 2013. Is the 'Photoready Primer' likely to repeat this achievement.
The base evens the skin colour and hides any skin discolorations. It works like a light concealer and a moisturizer and a 'glue' that seals your foundation and a setting powder. The formula smoothes out wrinkles and makes them almost invisible. As the name suggests, it is recommended for the picture taking. Camera flash 'xray' your make up. If you are wearing a product containing SPF or shimmer, your face will 'flashes back' and it will look like a white full Moon. This product, however, distributes the light on the face nicely without flashing back. It is a great base for everybody with skin issues like acne or scars. It is enough to put the premier on as it will work as the foundation. The premier itself has medium coverage and it matts the skin well so it can be worn on its own. It is light and it does not clog pores.
The base comes in a nice bottle with a pump that makes the application easy and hygienic. You can use your fingertips or a clean foundation brush to distribute it evenly. Great for sensitive skin as it has very subtle scent and it is hypoallergenic. If you decide to put the foundation on the premier you will be surprised how smoothly it goes on the base.
It is one of those beauty products we can't live without. It is perfect on its own or as a base that will hold the make up for up to 10hrs. The Photoready Perfecting Primer' is just a must have this season and for years to come.