It is not easy to draw a perfect line on the eyelid. Maybelline came forward and has recently released a new product Master Kajal Khol.
It is now available in three colours: lapis blue, oriental gold, dark green and pitch black. It is advertised as a perfect eyeliner that can be worn in your waterline and on the upper lid to create a nice Cat Eye. Maybelline staffed this product with oriental oils, but it may be the reason why the kohl in not long lasting and it smudges after a few hours. Apart from this, the product is supposed to be concentrated in colour pigments fades and does not give intensive black colour on waterline. It seems that instead of the dramatic Cat Eye look you will end up with a blurry smokey eye one.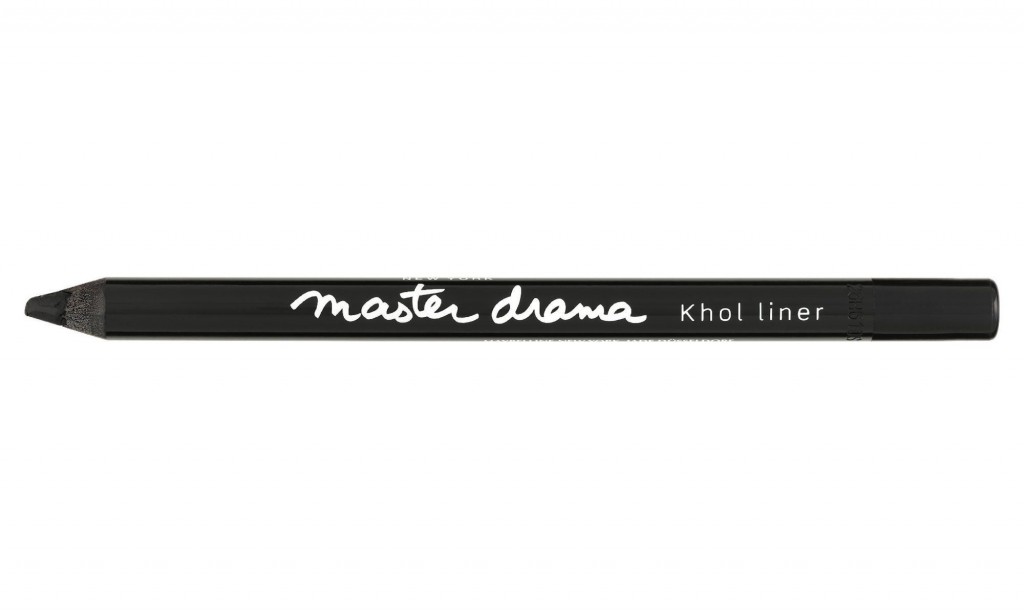 Master Kajal Khol is in the shape of a stick with a pointing end. No sharpening needed no twisting up. The problem is that the the more you use the pointy tip the more blunt and flat the end gets. Then it is almost impossible to apply it on the waterline or under your eye.
What's more, the product can be contaminated as it exposed all the time.
The formula is nice and creamy and it glides smoothly on the eyelid and but you will have to go over the lid a couple of times to get the colour come out, especially if you use the golden shade.
The line stick is quite expensive when compared with similar product that we can find in the drugstore. There is only 2g of the product, which is not a great amount.
The product can be recommended for those who have not used Khol before and would like to get soft lines that can be built up. If you want to get deep, intensive eye make-up you would better look elsewhere.