You tried many lipstick and they do not look natural on you. Maybe you have a problem with the lipstick application. Don't give up and try new lipstick form Lancôme. You can't go wrong with 'Lip Lover'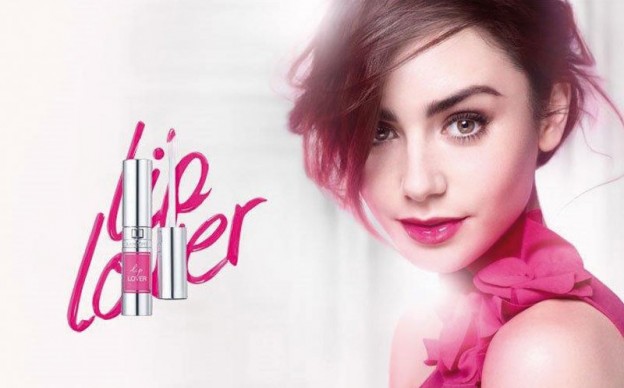 This is one of the absolute 'must have' for any woman and for you if the answer was Yes for any of the above questions. You can choose from 24 shades in a range. The availability differs from country to country. In the basic range, we can find pink and nude colours that are strongly opaque and shimmery. Another range is a creative chic that consists of coral, orange and violet shades. The pigment load is sheer enough that the colours will suit almost any skin tone.
The lipstick comes in a silver, plastic tube with a small see-through window through which you can see the accurate colour of the product. Lancôme has equipped the case in a small rectangular button that needs to be pressed to unlock the lid.
The application is in the shape of an arrowhead pointed at the tip, which allows going precisely on the edges of your lips.
The 'Lip Lover' texture is very creamy and felts hydrating. Some of of the colours have a strong unfading fragrance and others are almost scent-free.
The lipstick is absolutely fool proof. You can apply it without the mirror and it will look amazing. It brightens the whole face and silicone combined with oils ensure clean colour, long-lasting super-shine wear. It provides proper hydration and it makes lips look plump and full.
If you are looking for a great lipstick and can afford to pay 20GBP the 'Lip Lover' is the perfect choice you won't regret. It is really worth its money.